Butter Chicken also known as Murgh Makhani is a classic Indian dish having originated in old Delhi. Pieces of grilled chicken chopped and simmered in a rich, tangy, and buttery tomato gravy. Mildly spiced with green cardamom, this dish is hugely popular in India as well as overseas. Served hot with naan or jeera rice, it is the ultimate comfort meal for many.
RASOI TATVA Butter Chicken Masala is the only masala you will need to recreate this restaurant style dish in your kitchen.

Butter Chicken Masala

₹ 56 / 50 gm
Garam masala is a blend of ground spices used extensively in Indian cuisine.

The spices for garam masala are usually toasted to bring out more flavor and aroma, and then ground

Biryani Masala

₹ 59 / 50 gm

Garam masala is a blend of ground spices used extensively in Indian cuisine.

The spices for garam masala are usually toasted to bring out more flavor and aroma, and then ground

Butter Chicken Masala

₹ 56 / 50 gm

Garam masala is a blend of ground spices used extensively in Indian cuisine.

The spices for garam masala are usually toasted to bring out more flavor and aroma, and then ground

Garam masala is a blend of ground spices used extensively in Indian cuisine.

The spices for garam masala are usually toasted to bring out more flavor and aroma, and then ground

Chhole Masala

₹ 44 / 50 gm

Garam masala is a blend of ground spices used extensively in Indian cuisine.

The spices for garam masala are usually toasted to bring out more flavor and aroma, and then ground

Chicken Masala

₹ 44 / 50 gm

Garam masala is a blend of ground spices used extensively in Indian cuisine.

The spices for garam masala are usually toasted to bring out more flavor and aroma, and then ground

Kitchen King Masala

₹ 45 / 50 gm

Garam masala is a blend of ground spices used extensively in Indian cuisine.

The spices for garam masala are usually toasted to bring out more flavor and aroma, and then ground

Garam masala is a blend of ground spices used extensively in Indian cuisine.

The spices for garam masala are usually toasted to bring out more flavor and aroma, and then ground

Misal Masala

₹ 57 / 50 gm

Garam masala is a blend of ground spices used extensively in Indian cuisine.

The spices for garam masala are usually toasted to bring out more flavor and aroma, and then ground

Paneer Butter Masala

₹ 54 / 50 gm

Garam masala is a blend of ground spices used extensively in Indian cuisine.

The spices for garam masala are usually toasted to bring out more flavor and aroma, and then ground

Pani Puri Masala

₹ 38 / 50 gm

Garam masala is a blend of ground spices used extensively in Indian cuisine.

The spices for garam masala are usually toasted to bring out more flavor and aroma, and then ground

Pav Bhaji Masala

₹ 54 / 50 gm

Garam masala is a blend of ground spices used extensively in Indian cuisine.

The spices for garam masala are usually toasted to bring out more flavor and aroma, and then ground

Sabji Masala

₹ 40 / 50 gm

Garam masala is a blend of ground spices used extensively in Indian cuisine.

The spices for garam masala are usually toasted to bring out more flavor and aroma, and then ground

Sambar Masala

₹ 43 / 50 gm

Garam masala is a blend of ground spices used extensively in Indian cuisine.

The spices for garam masala are usually toasted to bring out more flavor and aroma, and then ground

Tandoori Masala

₹ 59 / 50 gm

Garam masala is a blend of ground spices used extensively in Indian cuisine.

The spices for garam masala are usually toasted to bring out more flavor and aroma, and then ground

Garam masala is a blend of ground spices used extensively in Indian cuisine.

The spices for garam masala are usually toasted to bring out more flavor and aroma, and then ground

Coriander Cumin Powder

₹ 58 / 100 gm

Garam masala is a blend of ground spices used extensively in Indian cuisine.

The spices for garam masala are usually toasted to bring out more flavor and aroma, and then ground

Garam Masala

₹ 98 / 100 gm
Garam masala is a blend of ground spices used extensively in Indian cuisine.

The spices for garam masala are usually toasted to bring out more flavor and aroma, and then ground

Hing - Yellow

₹ 98 / 50 gm

Garam masala is a blend of ground spices used extensively in Indian cuisine.

The spices for garam masala are usually toasted to bring out more flavor and aroma, and then ground

Coriander Powder

₹ 40 / 100 gm

Garam masala is a blend of ground spices used extensively in Indian cuisine.

The spices for garam masala are usually toasted to bring out more flavor and aroma, and then ground

Chilli Powder Hot

₹ 81 / 100 gm

Garam masala is a blend of ground spices used extensively in Indian cuisine.

The spices for garam masala are usually toasted to bring out more flavor and aroma, and then ground

Chilli Powder Kashmiri

₹ 125 / 100 gm

Garam masala is a blend of ground spices used extensively in Indian cuisine.

The spices for garam masala are usually toasted to bring out more flavor and aroma, and then ground

Turmeric Powder

₹ 36 / 100 gm
Garam masala is a blend of ground spices used extensively in Indian cuisine.

The spices for garam masala are usually toasted to bring out more flavor and aroma, and then ground

Kasoori Methi

₹ 42 / 25 gm

Garam masala is a blend of ground spices used extensively in Indian cuisine.

The spices for garam masala are usually toasted to bring out more flavor and aroma, and then ground

Garam masala is a blend of ground spices used extensively in Indian cuisine.

The spices for garam masala are usually toasted to bring out more flavor and aroma, and then ground

Cassia (Taj)

₹ 69 / 50 gm

Garam masala is a blend of ground spices used extensively in Indian cuisine.

The spices for garam masala are usually toasted to bring out more flavor and aroma, and then ground

Garam masala is a blend of ground spices used extensively in Indian cuisine.

The spices for garam masala are usually toasted to bring out more flavor and aroma, and then ground

Black Pepper

₹ 92 / 50 gm

Garam masala is a blend of ground spices used extensively in Indian cuisine.

The spices for garam masala are usually toasted to bring out more flavor and aroma, and then ground

Coriander Seed

₹ 53 / 100 gm

Garam masala is a blend of ground spices used extensively in Indian cuisine.

The spices for garam masala are usually toasted to bring out more flavor and aroma, and then ground

Cumin Seed

₹ 113 / 100 gm

Garam masala is a blend of ground spices used extensively in Indian cuisine.

The spices for garam masala are usually toasted to bring out more flavor and aroma, and then ground

Fennel Seed

₹ 71 / 100 gm

Garam masala is a blend of ground spices used extensively in Indian cuisine.

The spices for garam masala are usually toasted to bring out more flavor and aroma, and then ground

Green Cardamom

₹ 279 / 50 gm

Garam masala is a blend of ground spices used extensively in Indian cuisine.

The spices for garam masala are usually toasted to bring out more flavor and aroma, and then ground

Garam masala is a blend of ground spices used extensively in Indian cuisine.

The spices for garam masala are usually toasted to bring out more flavor and aroma, and then ground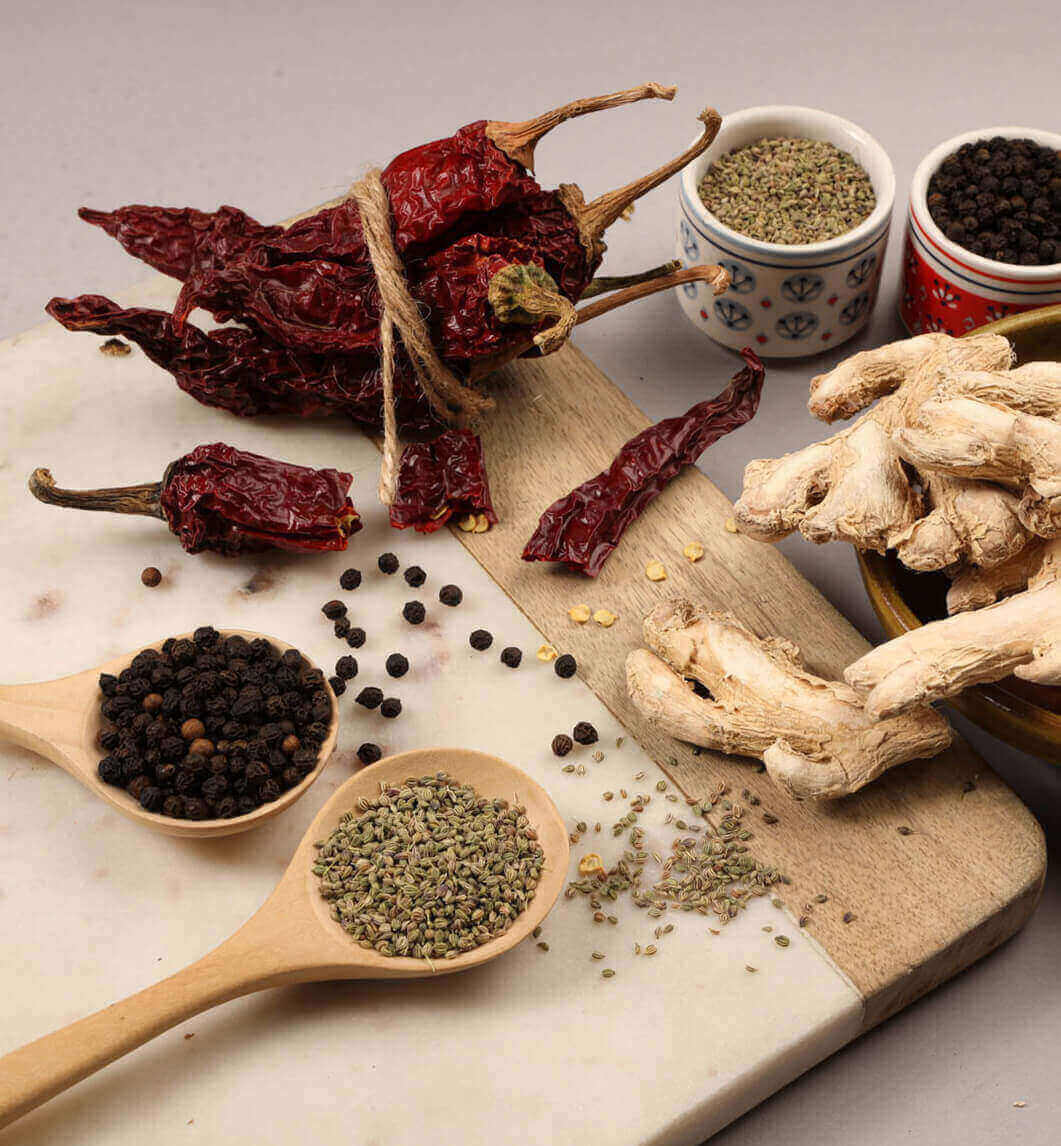 A pinch of
Truth In Every Bite
We bring to you over 100 years of legacy, passion and in-depth knowledge of spices. Every care is taken in selection, processing, packing and storage of our spices. It starts with selection of right variety of Spice, perfect time, multiple cleaning processes and chilled air grinding to preserve vital spice oils for every pack. Our robust food safety system ensures only pure and safe spice is packed. RASOI TATVA brings to your table a select range of Premium Spices that you would need to cook wholesome and tasty food for your family. Every spice at RASOI TATVA goes through stringent quality check that would meet the expectations of a connoisseur
know more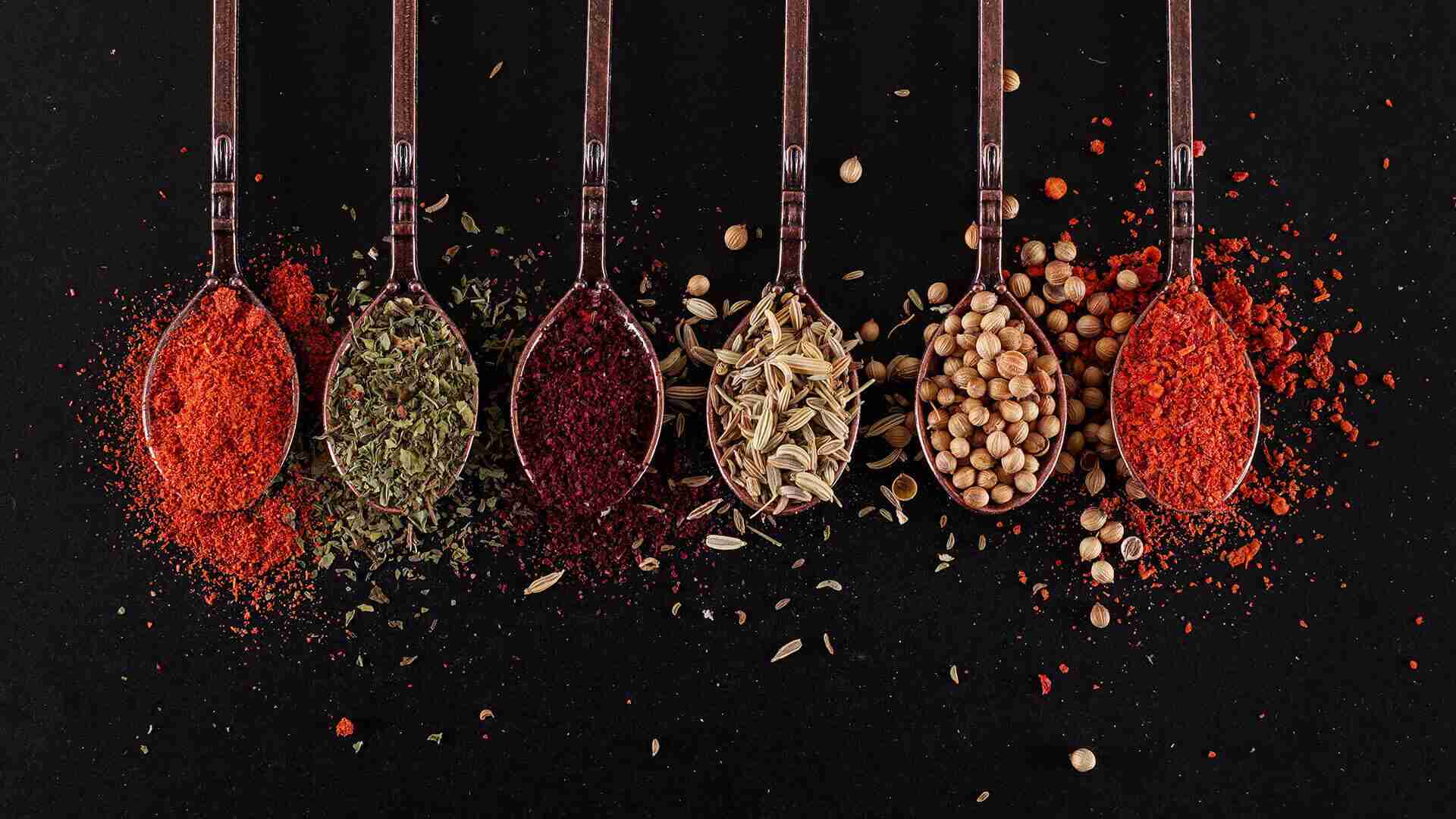 Finest spices for

Connoisseur In You!
Quality spices

Spice that is not fit for our own consumption is not meant for sale.

International standards

Exporting worldwide since 1997

Farm to Fork Approach

For every major spice a complete traceability can be established from farm till our point of sale.
Experience the

Taste of purity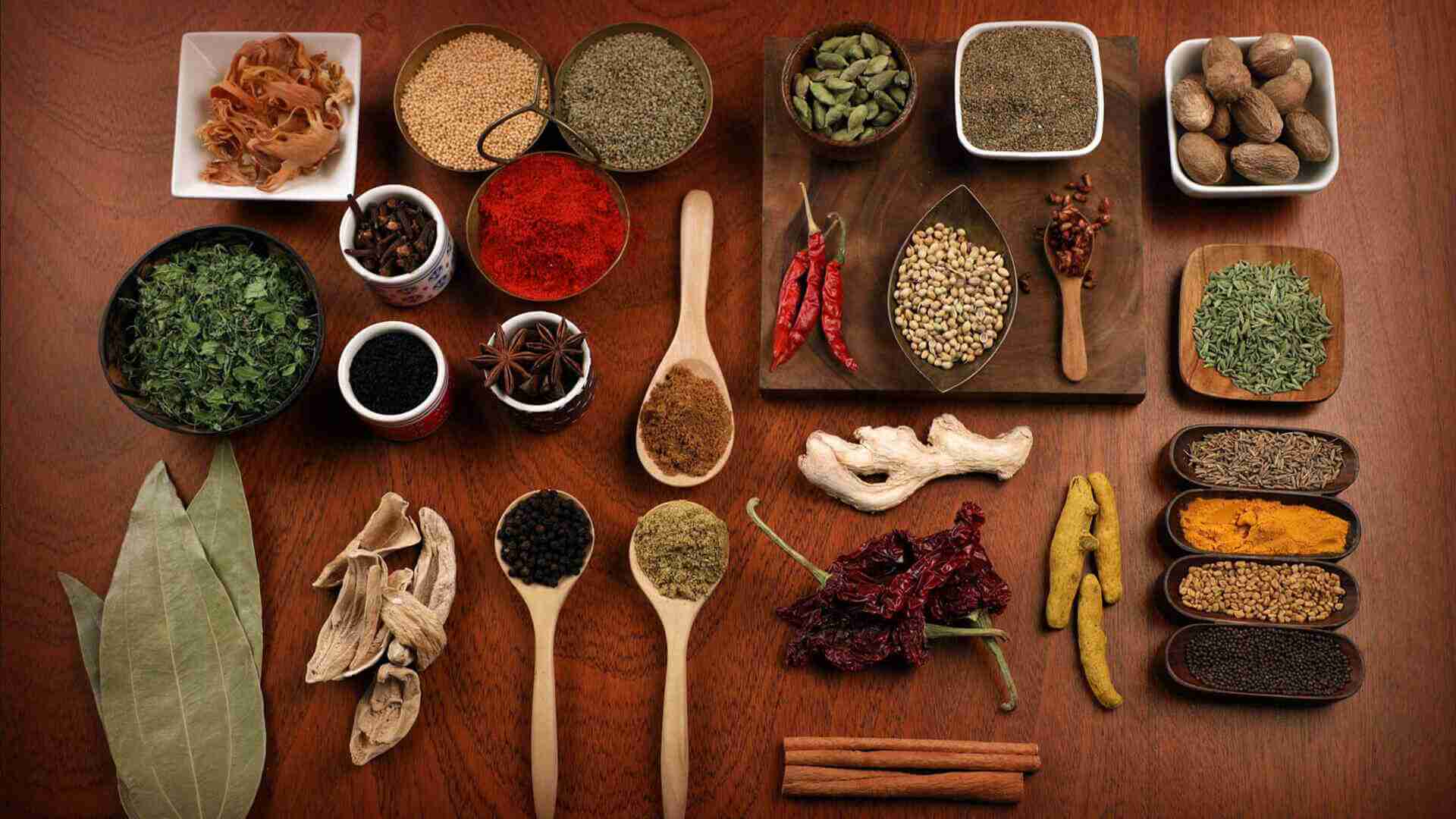 The process
Kasoori Methi is excellent. Elaichi is super class, extraordinary smell. Would like to procure both these items for our restaurant.
- Kashyap Doshi, Owner Gramin Restaurant Bangalore
Chilli Powder & Turmeric Powder bilkul mummy ke haath jaisi. After a very long time we got good quality products.
- Ruchi Agarwal, Homemaker
The manner of conducting your business and the packing reflect the high degree of your professionalism & passion for quality. It is not often one comes across such exemplary & quality conscious business houses in our country. I have no doubt your company will acquire dominant position in its sector not only in India, but globally too.
- D.K Jain, Avid cook
Excellent quality spices, clean and well packed. I am enjoying using them in my cooking. Thank you so much! God bless!
- Veena Bhat, Homemaker
Awesome packaging, well-coordinated and executed very impressively.
- Avni Gajjar, Fashion Designer
Thank you for delivering the masalas till my doorstep during COVID times, very neatly packed that too from a very trusted source. Will surely recommend to all my friends & family.
- Tejal Hariani, Homemaker
The Ginger powder was extremely aromatic . Used in my Christmas cake recipe, turned out super yummy!
- Sharlyene Pereira, R&D head, Jamun Restaurant, Goa.
Indian various
World Of Spices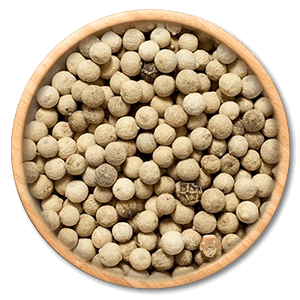 White Pepper
Used in preparations where a lighter flavour of pepper is preferred, while keeping the health benefits intact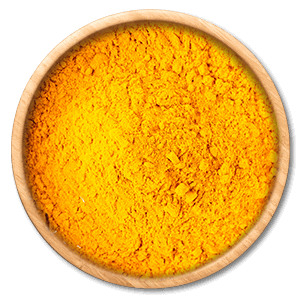 Turmeric Powder
An essential spice across India. Used in cooking as well as most auspicious occasions. No puja is complete without offering this golden root to the Almighty.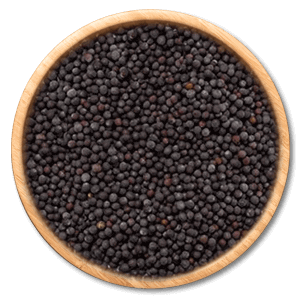 Mustard Seeds
A must for most pickle preparations. Help in the growth of thick, lustrous hair as well. Used most commonly in the Indian Tadka!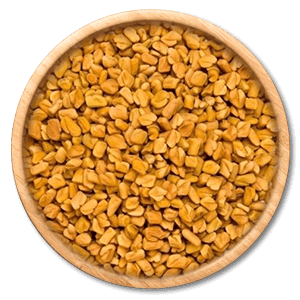 Methi Seeds
Loaded with medicinal properties. Has been used for years for lustrous hair and healthy bones.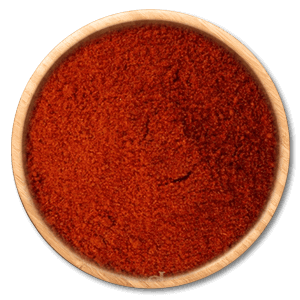 Kashmiri Chili Powder
Those who like their food brightly coloured, prefer this variety. It gives vibrance with a lot less heat.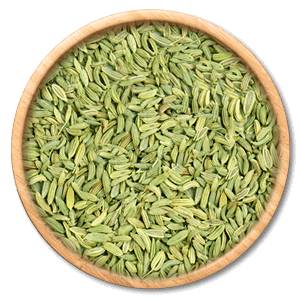 Fennel Seeds
Used in food preparation and as a mouth freshner. Excellent digestive with a fresh flavour.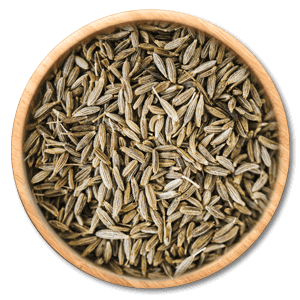 Cumin Seeds
Another potent coolant that is widely used across the globe. Temper your food with cumin seeds and see it notch up in terms of aroma and taste.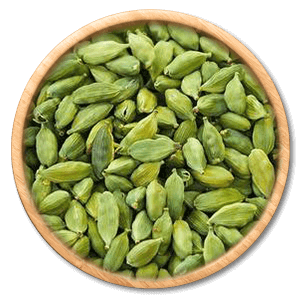 Cardamom
Queen of spices! Unmistakable aroma and flavour. Used to prepare a variety of sweet and savory dishes.
Explore All Spices